Starkville Is
Main Street. Many little shops, restauarants, and night hot-spots. MSU pride is shown with window paint, balloons, and waving flags. Site of the annual Christmas Parade, Bulldog Bash, and community-wide cook off.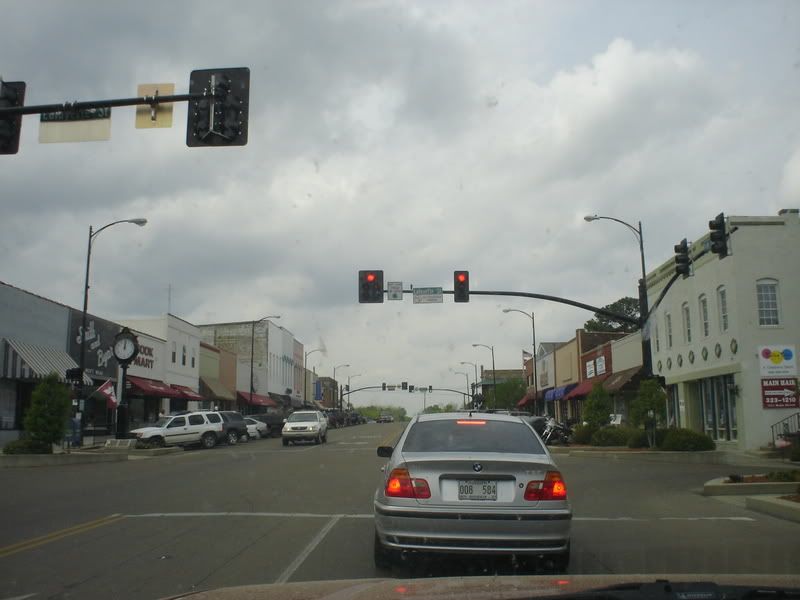 Good Food. This is Mugshots, located at the west end of Main Street. In my experience, these are the
best burgers, evah
! From the sourdough bread to fresh red onions. And OMG! the beer-battered fries! Sitting on the upstairs balcony watching cars go by. Waving at the little kids, sipping on sweet tea, chomping down on humungous burgers...
MSU Activity. This was at the Super Bulldog Weekend cook-off last weekend. It's a competition thing, but then they (most of them, anyways)
give away the food
!! I ate 4 pork sandwiches and a plate of chicken tenders, YUM!
NOTICE: We're hitting the road tonight and should be in NM by tomorrow night or Saturday morning. But, mom & dad still have dial up, so I don't know when I'll be posting again. Also, we have a lot of stuff to do this weekend and I'm sure I will want to spend every waking moment with R, so I might just not have the time. Just know this--I WILL BE BACK!
Labels: food, MSU, Starkville