Head West, Young Man! Part 4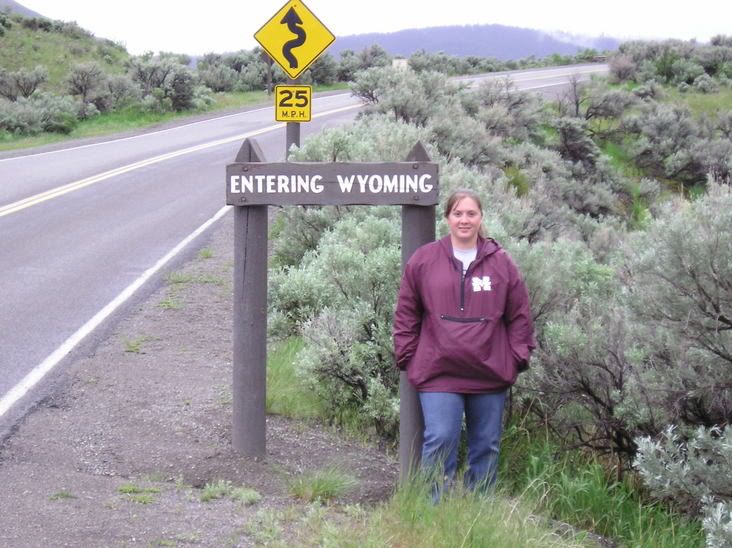 So, we had finally made it to Yellowstone National Park! The day was young, and we needed to come up with a plan. First, we followed the signs to Old Faithful Geyser. We walked around, sat on the viewing platform for a while, and then decided that we didn't want to "wait around" for the thing, cuz we were HUNGRY! So, we got back on the road, drove s.l.o.w.l.y through the park and made it to Montana! What? Yes! We were FINALLY in MONTANA!!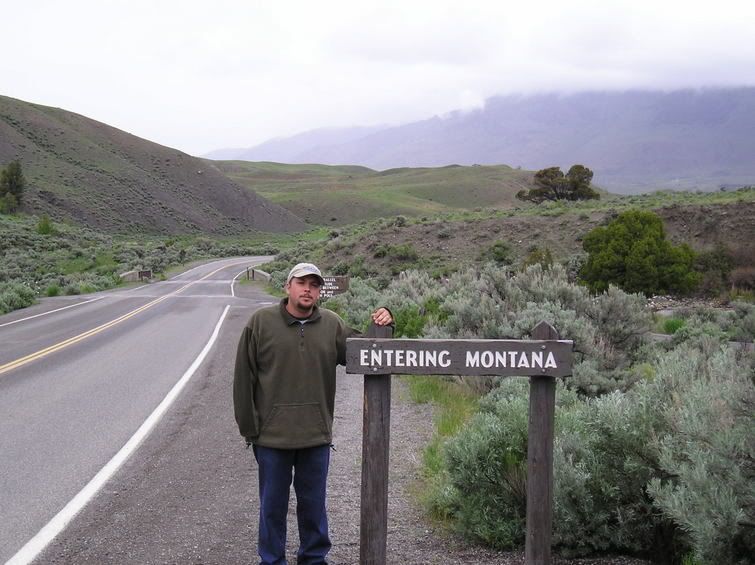 In a nice little town aptly named West Yellowstone, we found McDonalds, grabbed lunch and started looking for a place to stay that night. See, initially, we had planned this whole trip as an "outdoor thing," but, other than the family camping in New Mexico, we had yet to sleep under the stars. We considered a few campgrounds, but finally decided to go back to Yellowstone, and stay at the Madison camp area. We got a spot and were "lectured" on BEARS in the area: Do not leave food or trash out. Put coolers and cooking equipment in the car. Put dirty clothes in the car. Do not wander around alone at night. Etc. Etc. Yeah, seriously! We quickly set up camp (we're professionals at setting up tents, let me tell you!) and talked about where we wanted to go next.
Looking at the maps of the park, we decided to head back towards Old Faithful and stop at the few other things along the way (as much as we could see before it got late). There weren't many things to see on the way; mostly just some (A LOT OF) buffalo. But, we made it to Old Faithful in good time.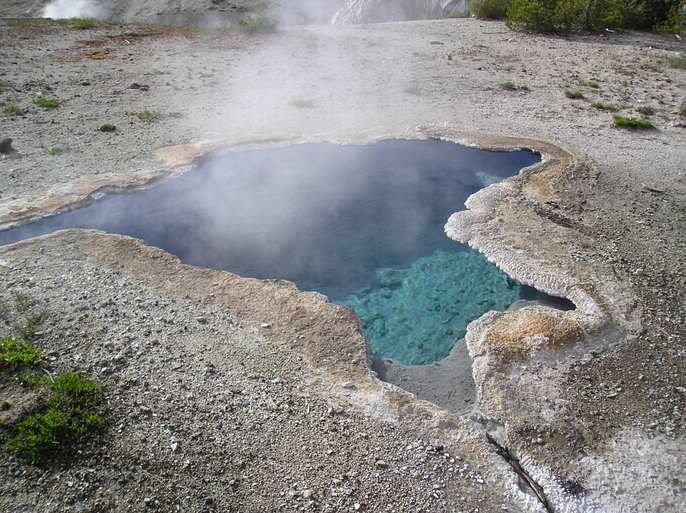 We arrived early enough to walk around the smaller surrounding geysers and then catch the last "narrated" Old Faithful eruption. It was…nice. That's about all. Ah, now that I'm trying to remember more details, I remember we were sitting and waiting, and waiting, and waiting…and some of the more obnoxious adults were making silly comments about the park manager forgetting to "turn the water on" and that Old Faithful was "shy" and wouldn't be able to "perform" for us…yeah, stuff like that. Then, these cute little birds flew to a puddle right in front of us and started bathing and splashing. We later decided that they were providing the "pre-game show." Because, a few minutes after they arrived, the ground started gurgling and PHEW! It erupted! By then we were pretty cold, and tired, and hungry. After a 45 minute WAIT, the eruption only lasted 3 or 4 minutes!
We made it safely back to camp, cooked up some grub, and heard about a "talk" that some park ranger would be giving later that night. "Cool," we thought, "maybe we'll hear some interesting things about the park." And, actually, besides being cold (and a little worried about BEARS), it was a really neat presentation. Ranger Bob told us all about the evolution of Yellowstone (including earthquakes, volcanoes, and lots of cool rocks). Now let me go ahead and say it. Yes, I am an experienced camper. I love being outside, hearing the rustle of wildlife, feeling the clean breezes, etc. But, that night. Eh, that was a looooonnnngg night. All I could think about, as I carefully drifted to sleep, was that I hoped I had enough layers of clothes on to keep warm and keep my b.o. from attracting any BEARS!
...To Be Continued...