FEED ME!
Ms Reina says "Mama, I'm very hungry, see, I'm wasting away!" (The scale reads 17 pounds.) I try to ignore her, feeling a little guilty because they ate the last of the cat food the day before, and I don't even have a spare can in the cabinet.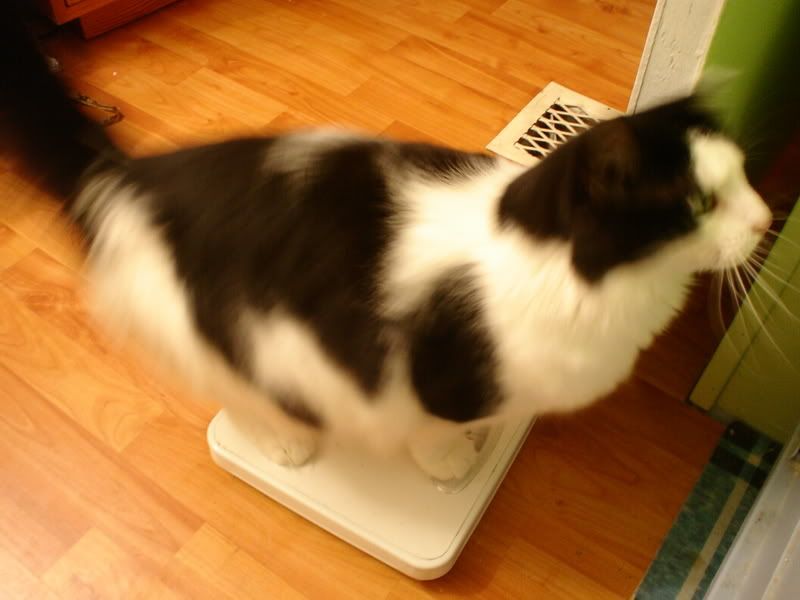 She begs, "Mama, I'm really,
really
hungry! I've already licked the bowls and picked up all the crumbs.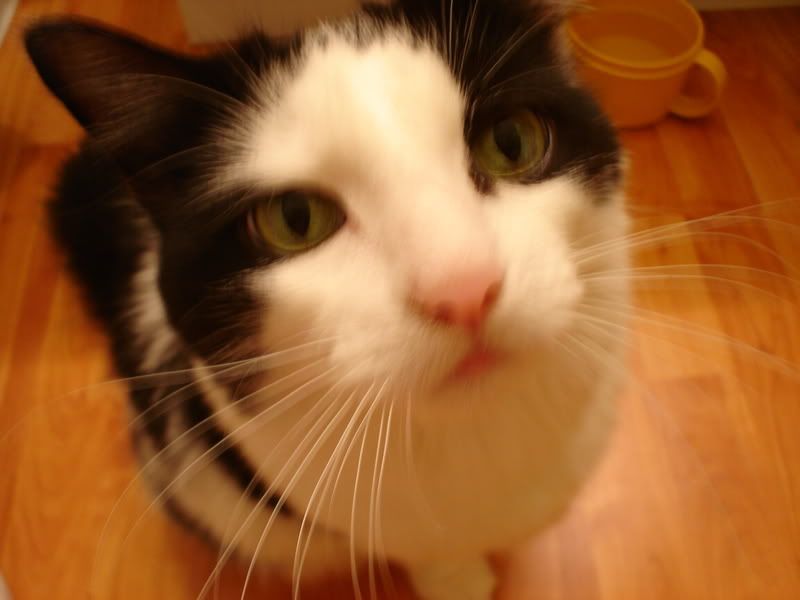 Then my Little Angel, Nabi chimes in: "Mama,
she
ate all the food, and I'm hungry, too!" who can deny those
precious
little faces
? Not me! I immediately drove to the store and bought a 40-lb bag of food.