Happy Birthday, Stewie!
Our nephew, Elijah had his First Birthday Monday (yesterday), and I'm sharing some of his
adorable-ness
with you. All pics from our last visit (Sept 29-Oct 2).
Here he is walking (
YES
, he started walking a few weeks ago) with R out in the yard. The kid refuses to wear shoes, and loves to wiggle his toes in
different textures
.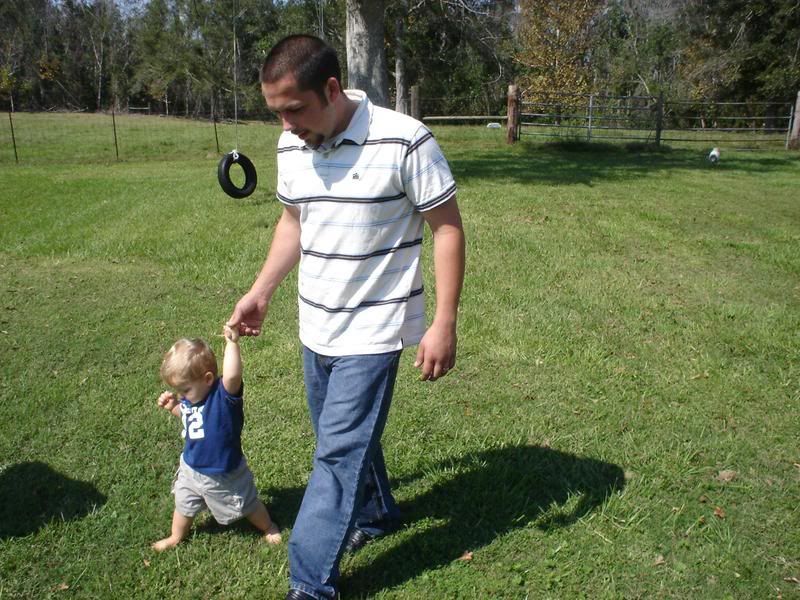 Sitting in a
surviving
oak tree (across the street from the beach) in Pass Christian, MS.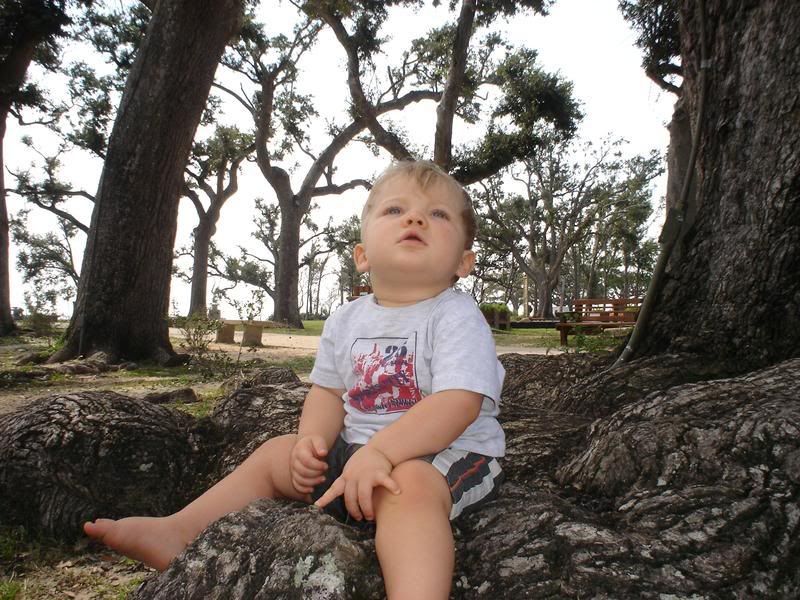 At IHOP, making
the face
(yeah, that cute one that he mimics from granny). With grits smeared across his mouth.
First time at the beach. I'm sure he's thinking
"Oh MOM, it's just water, lemme go!"
He did so well in the water & sand and didn't want to leave!
After the beach, we all needed a good bath. This must be his favorite part of the day, because he couldn't stop grinning! Thank goodness for
strategically placed bubbles
!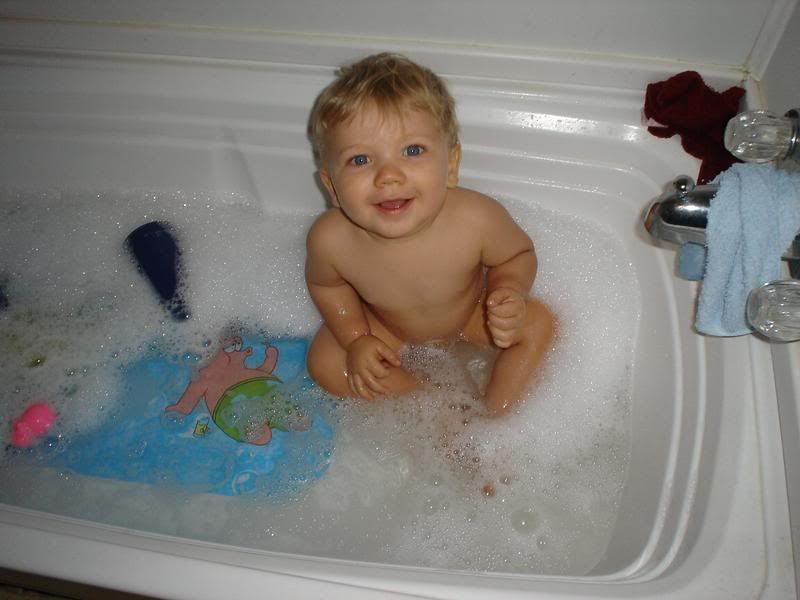 Happy Birthday, Kiddo!