Looks Like Game Day!
We had our First Football game last week, but
I don't wanna talk about it
. It started out good (at least we were tied with everyone else in the SEC--0 to 0). Something cool was the Grand Opening of The Junction.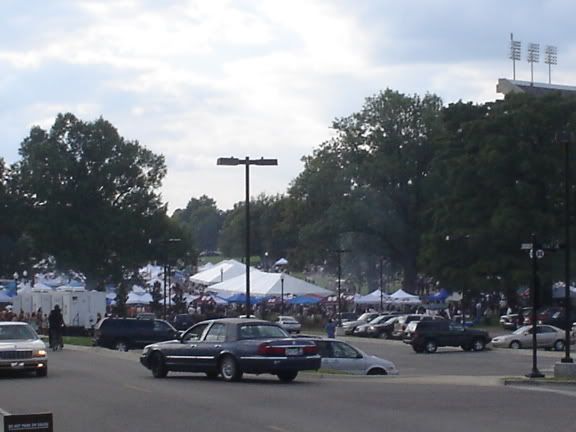 This is why 2 main roads through campus
were closed down
: To make this BIG Grassy Area for tailgaters. Looks like a mess to me, but hey, at least we're holding our own in the Cool Factor.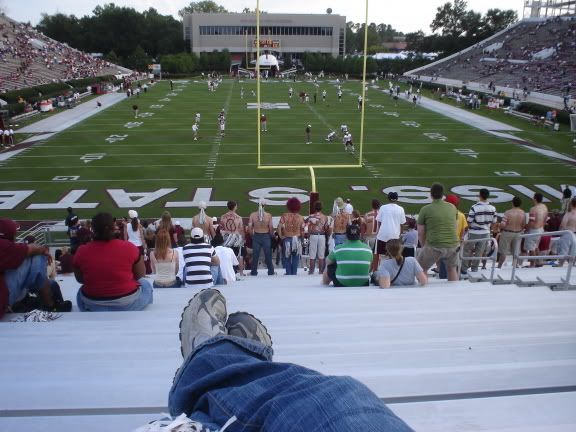 We took our usual seats in the Dawg Pound,
the best seats in the house
(IMHO). Besides, check out my
view
...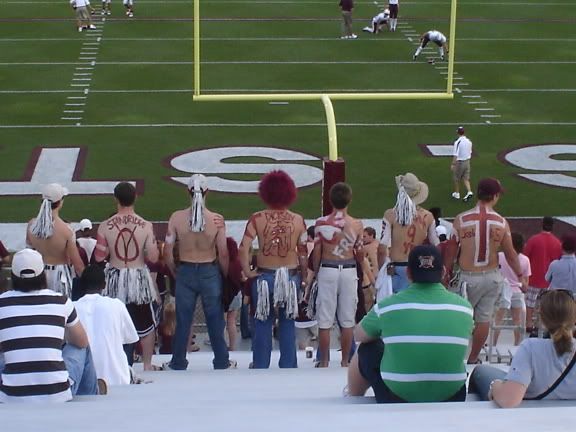 Yes, those are young, shirtless men, painted up for the game!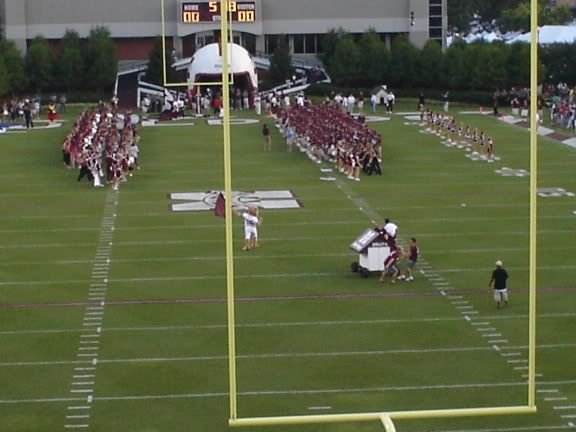 Once you get over the young and crazy (drunk) college kids, it was a decent good time. See Bully running out in front of the football team? He's so Kewl!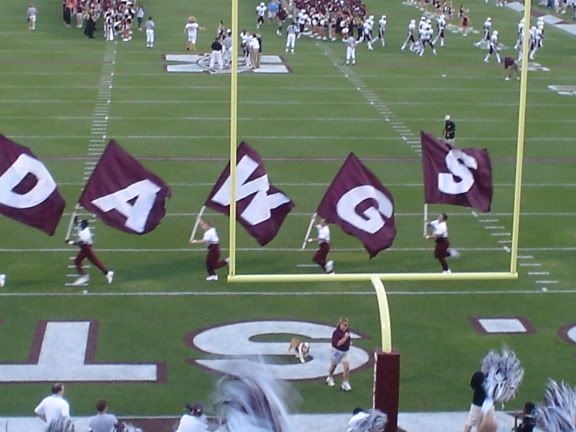 Even cooler is the Real Bully! He's such a cutie! And, he managed to run all-the-way across the field
without passing out
!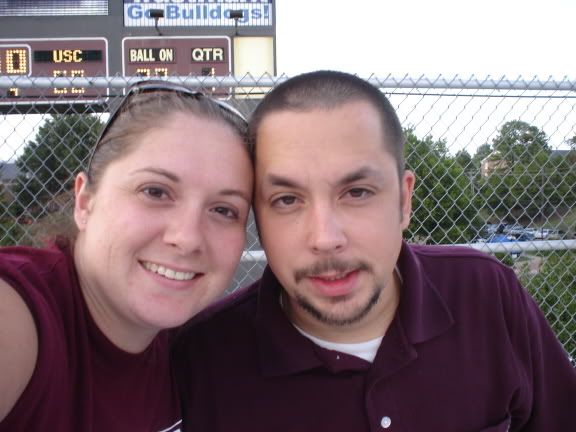 One last pic, before it all went downhill...aren't we Just The Cutest?! :)
BTW: Final score, 0 to 12. Yes, shut out in our own territory. Too bad.