Sister, Sister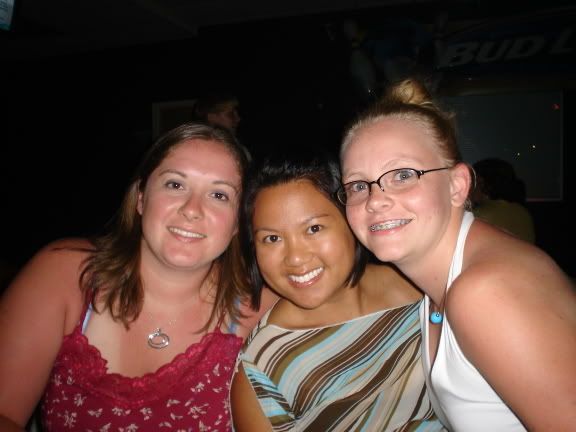 Here we are at the bowling alley in Diamondhead, MS. That's me, bestbud AJ, and sister J. Don't we look so cute? You know, it's not everyday we get to dress up, put on makeup, and stay out late! Oh, and disregard my
super red face
, we had spent the whole day at the waterpark!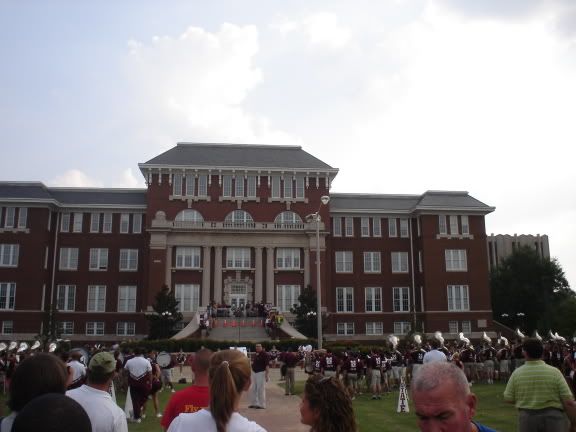 This was "The Drill" thing they had on campus last week. I guess it was sort of like a pep rally for the beginning of school. There was a band playing classic rock music, and our marching band was there playing our fight songs. A few other people brought their cowbells, but as usual, I was the
only girl
with one! And, the freshmen kept looking at me funny--I guess because I was ringing my bell and singing along with our songs. (Uh, HELLO, it's called School Spirit!)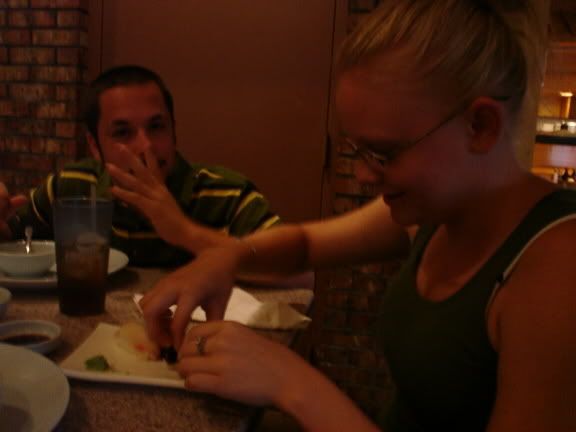 Okay, so this one is out of order, but you wouldn't have know that if I didn't tell you. This was J's first time trying sushi. It was at a Japanese restaurant in Alabama on our way home from Atlanta.
I don't do fish
, but the steak & chicken were AMAZING (they cooked everything right in front of us on the hibachi grill)!! Oh, and R is NOT picking his nose (he's not
that
rude)! :)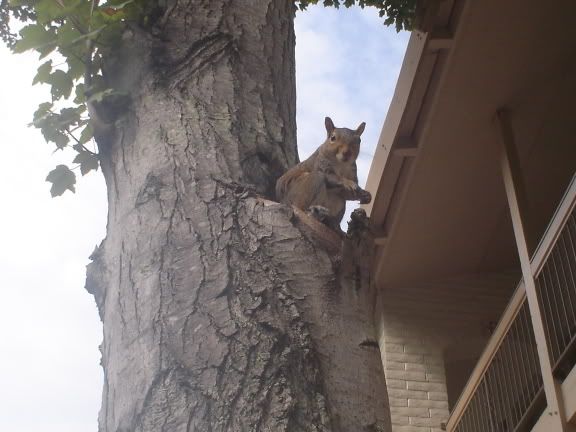 I just decided to stick this one in there, because this squirrel was
so doggone cute
! This was when we were leaving our 2nd hotel and heading home. R was so excited about this "tame" squirrel that would take the food out of his hands! Of course, it wouldn't let me anywhere near it!