Name That Crop!
Today's episode is brought to you by $2.99 / gallon gasoline and a
very expensive drive
through the country. This week we have 4 crop varieties, some easy, some difficult, for you to try your hand at. If all the contestants are ready, we will begin.
We'll start with an easy one. Crop #1 is grown in many areas of the country, but with Mississippi's
nearly-drought
conditions, this year's crops don't seem to be doing very well. In this region, this crop is mainly grown as a feed for cattle, and I bet those cows are
just praying
for RAIN!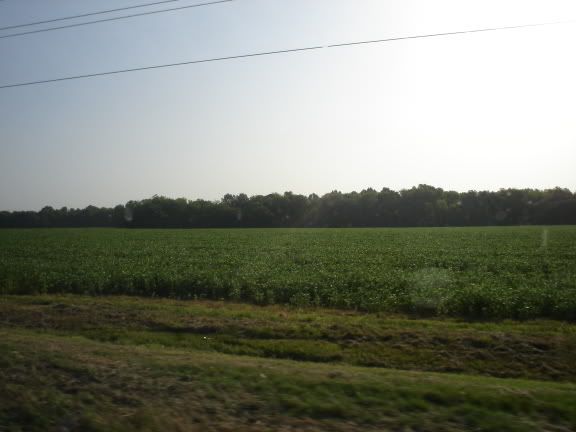 Crop #2 is also planted mainly as a feed for cattle and pigs. On average, 2 Million acres of this crop are planted in Mississippi each year. Hint: Mississippi State University is currently performing research on various varieties of this crop for use in
biodiesel
studies also being conducted on campus.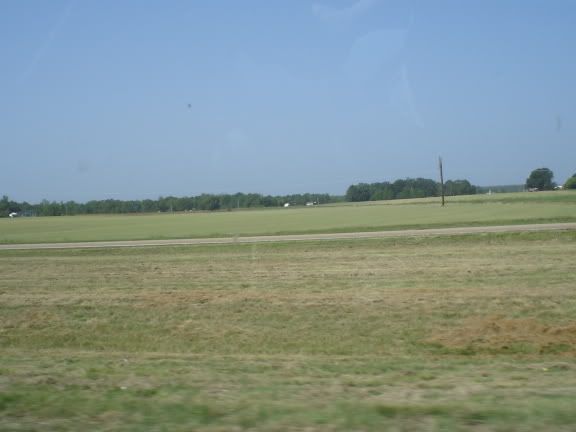 Crop #3 may be a little more difficult. This crop may not seem like a "crop," but it is grown, harvested, and used. Often used in landscaping and golf courses.
And finally, Crop #4 is the 3rd highest state commodity, and Mississippi ranks 2nd to 3rd each year in the production of this crop. Hint: In a few months, this field will look
entirely different
!
Do you have your answers ready? Don't peek until you've at least tried to guess all four! Ready? Okay, here are the answers:
ANSWERS: Crop #1 is
Corn
. Crop #2 is
Soybean
. Crop #3 is
Sod
. Crop #4 is
Cotton
.
How did you do? Did you
cheat
and look at the answers first? Did you enjoy the game? Maybe next week we can test ourselves to "Name That _____!" (What? You didn't think I'd tell you so you could
practice
, did you?!)