Tunnel, Falls, Home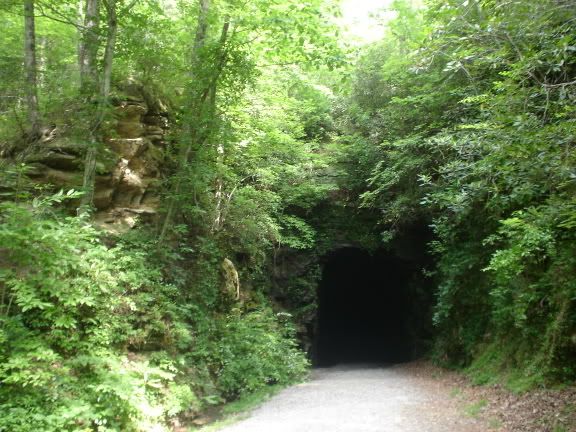 On our way out from the cabin, R and I decided to stop by the Stumphouse Tunnel and Issaquena Falls. These had been on our group agenda, but we just didn't have the time. Apparently, Stumphouse Tunnel was started as part of the transcontinental railroad system, but was interrupted by the Civil War. Funding was never recovered to complete the tunnel, and so now it's just a
creepy old abandoned
tunnel. We probably went about 200 yards in, then decided to turn around when our flashlight batteries started dimming!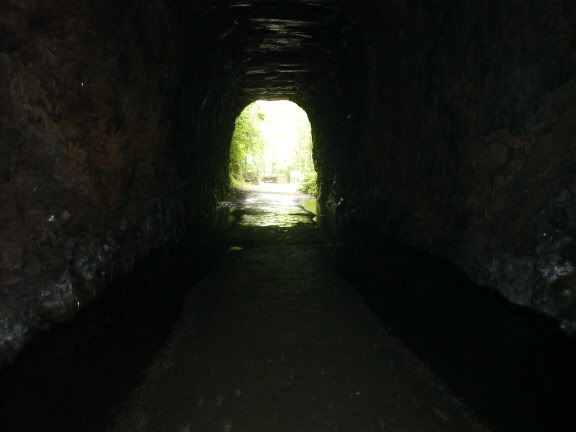 I don't know if there are any ghost stories to go along with this place, but I'm sure it wouldn't be hard to scare yourself! The tunnel was very dark (obviously), wet, and echo-y. About 50 yards in, we passed through a big iron gate. Another 100 yards, there's a shaft in the roof (we could see how far
underground
we really were). 50 more yards and we passed through a steel door inlaid in a solid brick wall. That was where we stopped. At that point, our flashlights couldn't shed any light on the path ahead, and WHO KNOWS what could've been up there!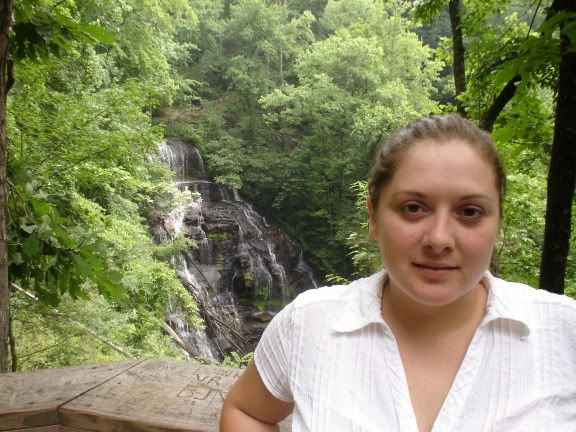 Just up the road was Issaquena Falls. Not a bad view from the top. Here I am looking oh, so pretty.
Vacations and weekends away are GREAT, but nothing beats the feeling of coming home! "Mississippi Welcomes You!" And, I give her a great big hug!
I forgot to mention a little pit stop we made in Atlanta. Fry's Electronics. That's all I can say. This store is bigger than any Walmart or Target I've ever been in, and has every type of electronic THING you could EVER ask for. R has been wanting to get some parts for his computer, and once he found out what "Fry's" was, we knew we HAD to stop. So, I'm sure he enjoyed mountain hiking, rafting, and spending time with friends. But, I believe Fry's was his favorite part of the WHOLE WEEKEND!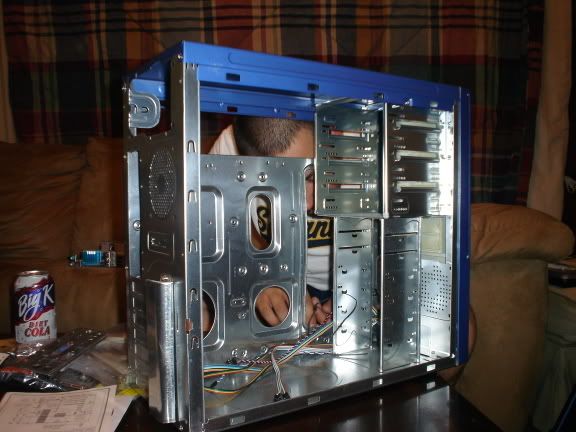 That being said, not 15 minutes after we walked in our front door, R had cleaned out the truck, unpacked his suitcase, put his clothes away, unpacked the cooler, and started a load of laundry. All so that he could play with his new toy (without my complaining)! Good Boy!
While most people would be very nervous looking at their computer in this shape, R gets goosebumps (in a good way)! Tired or not, he stayed up until midnight putting it together. (Only to find out that he STILL can't start it up until he gets the new video card--ordered online!)