The Hillbilly Hoedown
After the waterfalls and hike, we made it back to the cabin, took
refreshing
showers and decided to attend the Cuzzins General Store's "bluegrass jam."
There, the locals gather just before sundown for an all-out
hoedown
! Of course, nobody told us to bring our own chairs, so we had to sit on the asphalt. But, the fun of live music was worth it.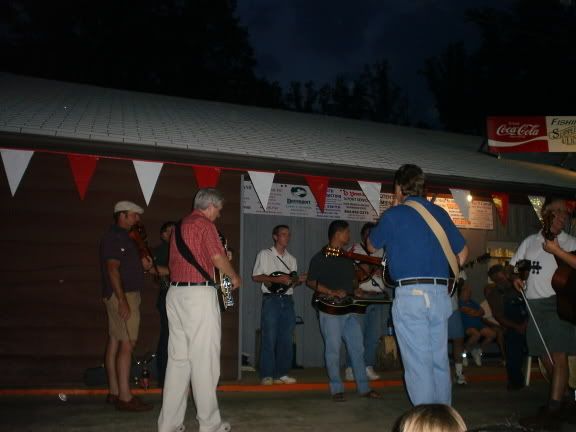 Players in attendance included: 1 steel guitar, 2 bass, 5 guitars, 4 mandolins, 4 banjos, and 2 fiddles! They even played a few songs that I recognized! And, as per AJ's request, they played "Man of Constant Sorrow" (you know, the one by the
soggy bottom boys
on O Brother, Where Art Thou?). What a thrill!