The Day I Climbed a Mountain
Friday afternoon: Discovered that it's only a 4.5 hour drive to Atlanta. Met the rest of our crew at
Turner Field
to pick up AJ (she didn't want to go to the game). Somehow survived the
mean streets
of down, downtown, and found our way to the northeast entrance. There she was, the little hooker on the street corner! :) Escaped the city and nearly ran off 2 roads trying to find the
remote cabin
. Had a discussion about the 1972 film
Deliverance
(which nobody had seen except for R), dueling banjos, and hilbillies. Adequately freaked AJ out!
Saturday: Had a filling breakfast of pancakes, eggs, and watermelon. Headed towards waterfalls in North Carolina. Revisited breakfast via Hwy 28 (WARNING: Do not take this route if you are prone to carsickness!).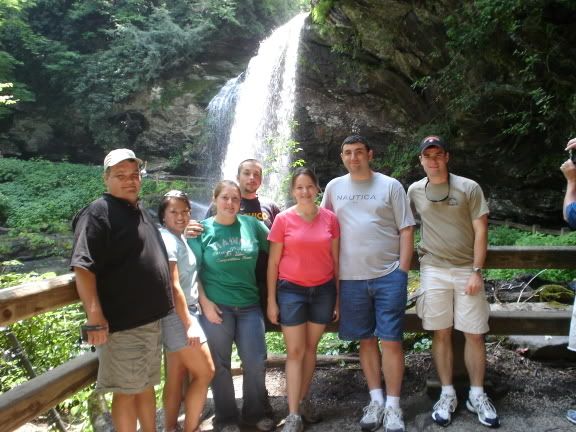 Saw
Bridal Veil Falls
and
Dry Falls
(Fig1).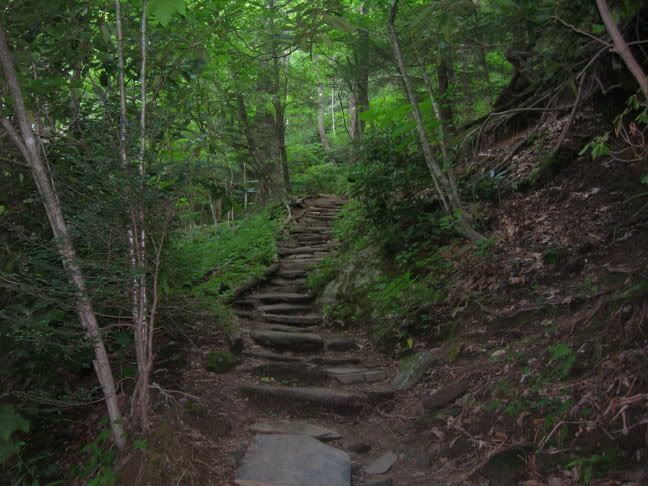 Followed the signs for "
Scenic and Wildlife Overlook
" and climbed this path (Fig2) up a little mountain (Fig3) to catch great views (Figs4&5).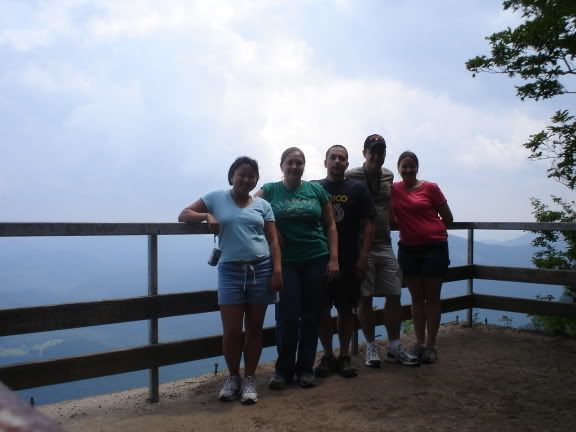 Finally, made it to
Whitewater Falls
(Fig6). The waterfall was pretty, but we didn't go to the bottom (swimming hole). Turned around, and had to climb 154 steps back up (Fig7).
There will be more later, I have TONS of pics!