Handsome Boys
I'm home alone... and bored...
R is in Gulfport (yes,
again
) today. These are two of the pics he took on one of his trips down there. Isn't Stewie (our nephew--his name is really Elijah, but I like Stewie) just the cutest little blondie you've ever seen?!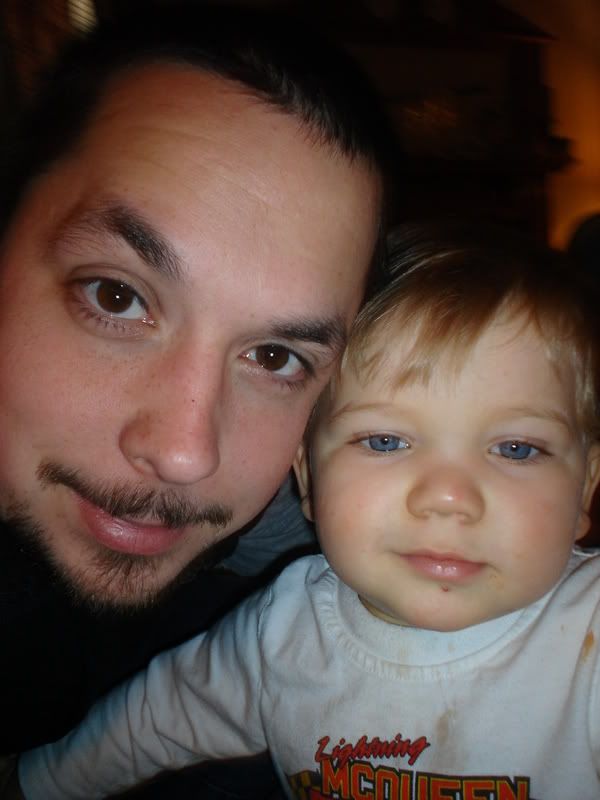 Here they look like they're up to no good! It's so amazing how fast the little ones grow up! It seems like just a few weeks ago he was still crawling and crying! Now he's fast on his feet and calling everyone mama and dada. R says that his favorite toy is a little microphone thing that he walks around talking to! He also likes dancing to the music that his mom plays on the guitar!