One Dollar
At R's favorite store, I found this cute little Pet Pop-Up Tent. I wasn't sure if the kitties would actually play in it, but a dollar isn't much when it comes to a few hours of entertainment. This was actually the second picture, but I wanted to save the better (first) one for next. Here's my little angel, Nabi in what has already been claimed as Reina's domain!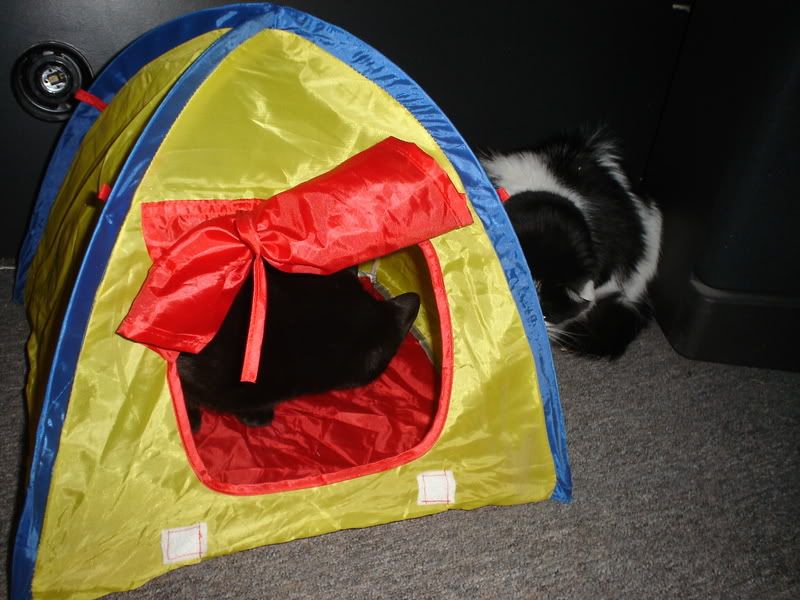 Like I said, this was taken first. I had thought that Nabi would be first, but Reina jumped right in and only came out to beat up Nabi when she got too close! :) When I put the little door flap down, she bats her paws at us and looks too cute!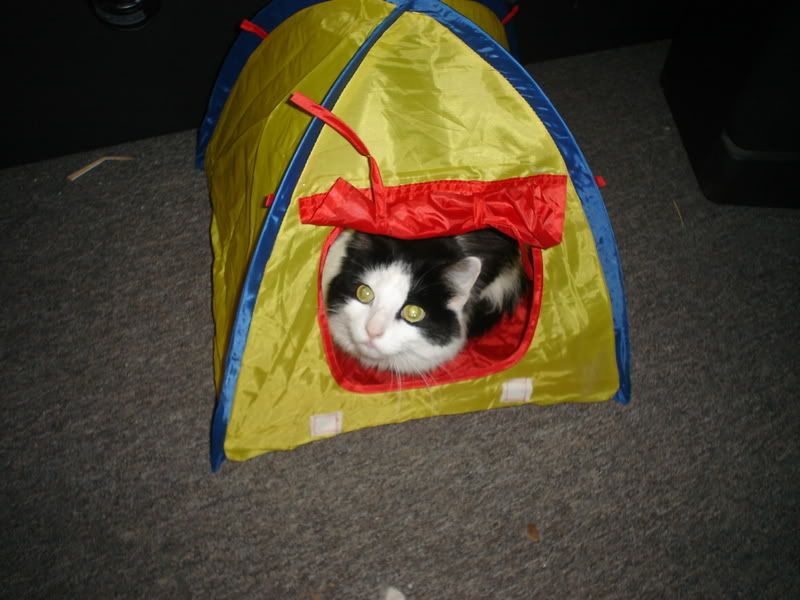 This has absolutely nothing to do with the little tent, but it's so cute how Nabi will sit and sit right.on.top of the heater vents! The magnetic paw prints are to block some of the hot air (in the attempt to make it continue down the line to the next vent).