I did it!
It's finally done. I have graduated. Friday afternoon, before the commencement ceremony, we took some pictures by the chapel. I think I look silly in this pic, but I like that you can see the colors of my hood. The "sienna" is for my college (Forest Resources) and the maroon and white are for my university (Mississippi State).
Here are me and R after the ceremony. Fortunately, the whole think only lasted about 1.5 hours, although we had to get there an hour earlier than that. Doesn't he look
so handsome
in that suit?!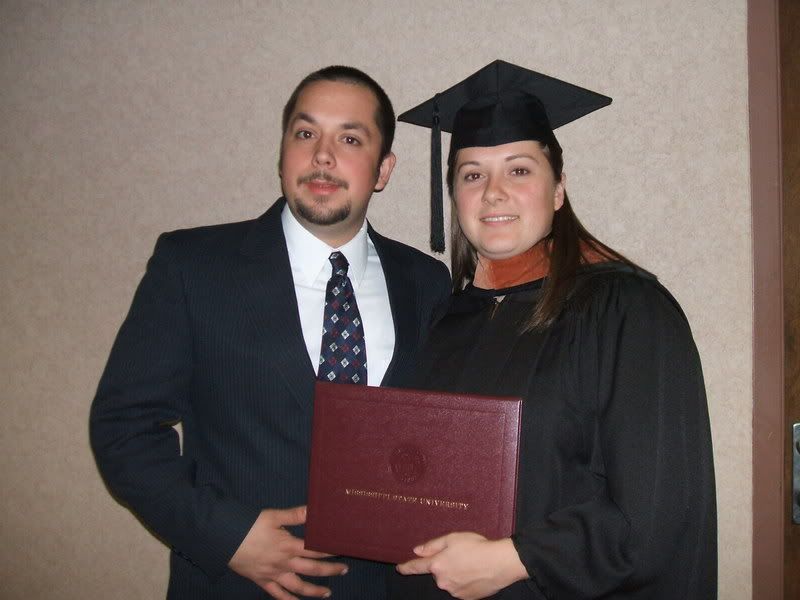 This is my mom. I know, I know, I look a lot like her. Of course, I would never
perm
my hair! :)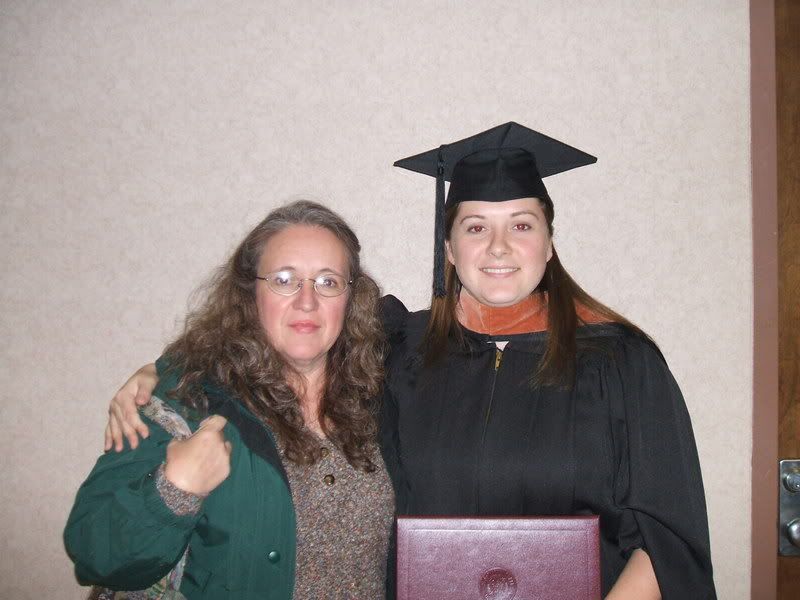 This is my little sister, Ruthie. Isn't she a cutie! Now, if only we could convince her to stand up straight all the time--she's at least 3 or 4 inches taller than me (and only 14)!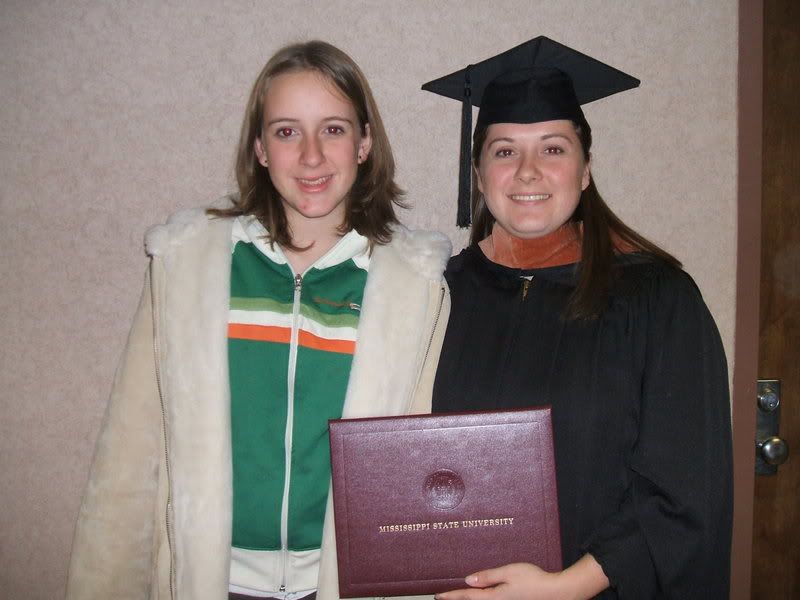 My MIL also came down, but I didn't get any good pics with her (my camera was messing up). Now that I'm officially finished, I have to find a job. As soon as we're moved and settled somewhere (anywhere) else, all I can say is:
R, it's your turn
! Why does he look so goofy in this pic? I guess it's that "guilty smirk" or something?