Spring is in the Air
Yes, it certainly is.
I'm not a big fan of azaleas, but these are just outside my work (along the parking lot), and practically in full bloom. Actually, by Monday, they probably will be blooming as much as the white (see in the back).
Of course, my favorites are the gardenias that have taken over just around the corner (those usually bloom in mid to late May).
This evening R & I continued our Easter "tradition" of dying eggs. Yes, we dye eggs. (Just the two of us.) It's just something fun for us to spend a little time
reliving our childhood
!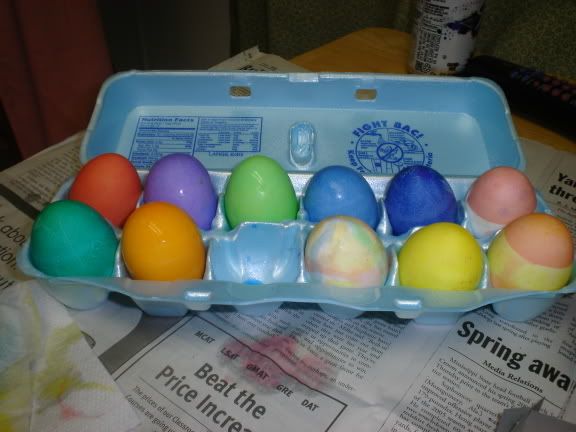 Besides, it's so much more fun eating boiled eggs when they're pretty Spring Colors! And, really, I never boil eggs. The only time we have egg salad sandwiches and deviled eggs is at Easter! FYI: The 5 (boring) eggs on the left are R's and the 6 (creative) eggs on the right are MINE!
Happy Easter, y'all! And thanks for your support in my
academic endeavors
!!