Balloon Fiesta
The balloon are stretched across the fields. Practiced crews unroll and unravel the lines and material. Fans blow hot air to start the filling.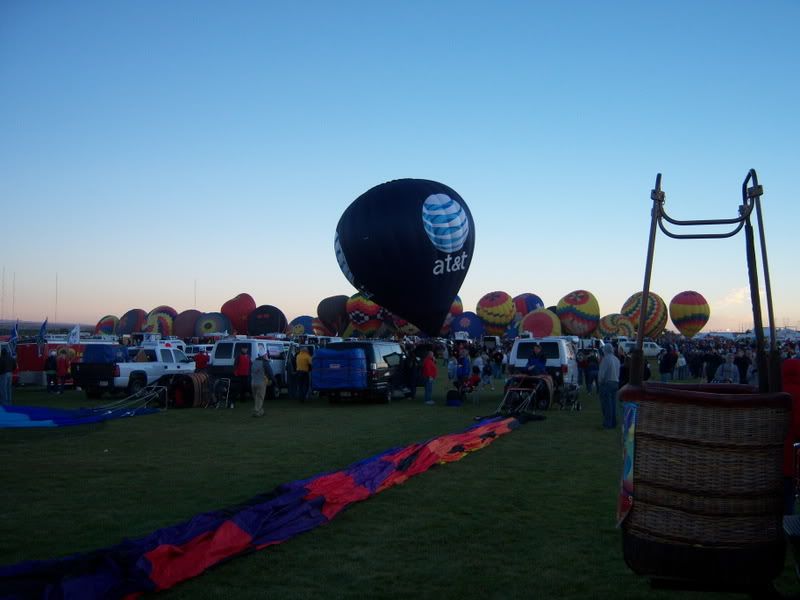 Slowly,
so slowly
, they begin to rise. You can see the colorful shapes shift and fight for space.
As they take shape, the riders prepare for boarding. They patiently burn fuel to provide more hot air.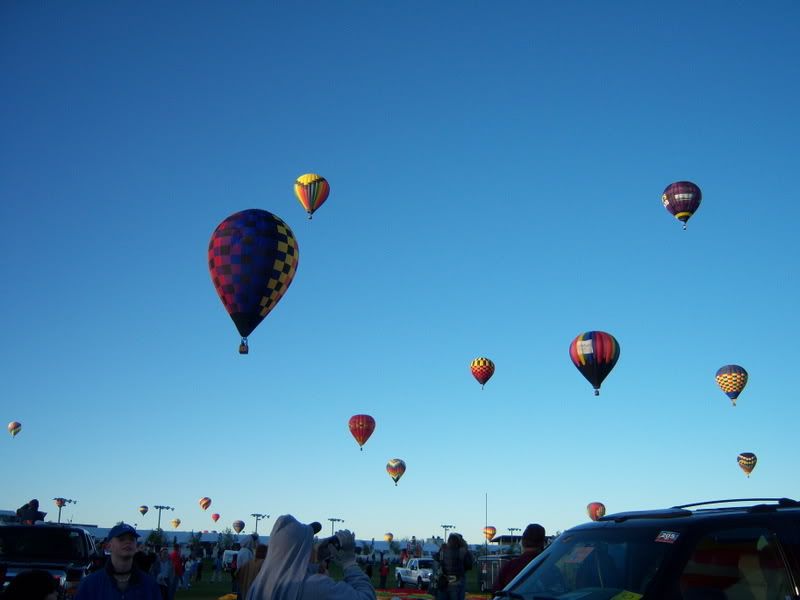 One balloon lifts off. Another quickly follows. Soon, they each catch a draft and float off into the clear blue sky.
The masses disappear into the horizon. But many balloons remain. A comical turtle rises from his sleep.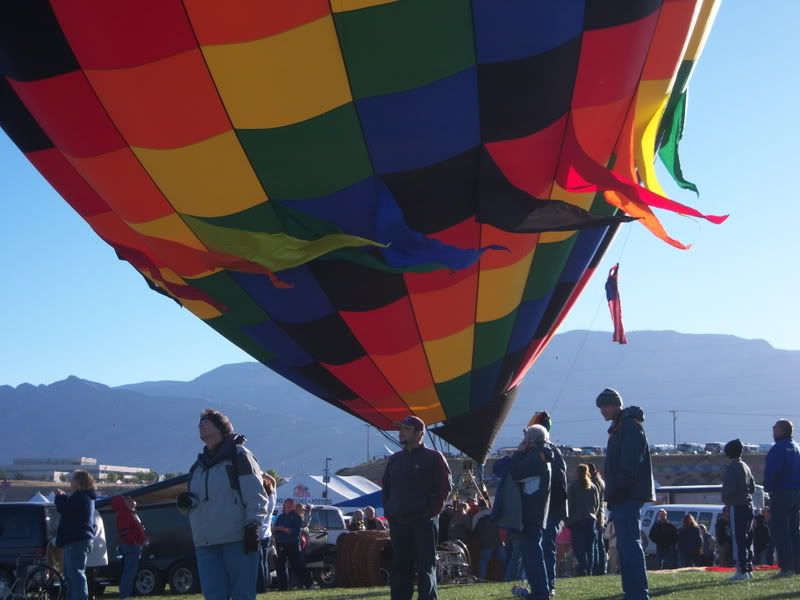 And a handsome young man is nearly bowled-over by a rapidly inflating balloon.