A Night in the Canyon
So, we were only able to camp for one night, but it was
worth it
! The
Dismals Canyon
(Alabama) is beautiful! Starting out with a cool, overcast day, we weren't sure how the weekend would turn out, but by the time we arrived and set up camp, the sun was shining and the breeze was
just right
!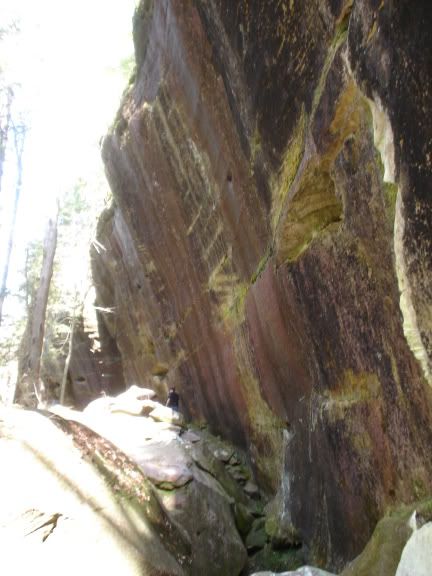 The walk along the canyon floor was probably around 4 miles (roundtrip), and took nearly 3 hours: R had to "explore" all the little
nooks and crannies
! Look how tiny he looks up next to this amazing sheer rock face!!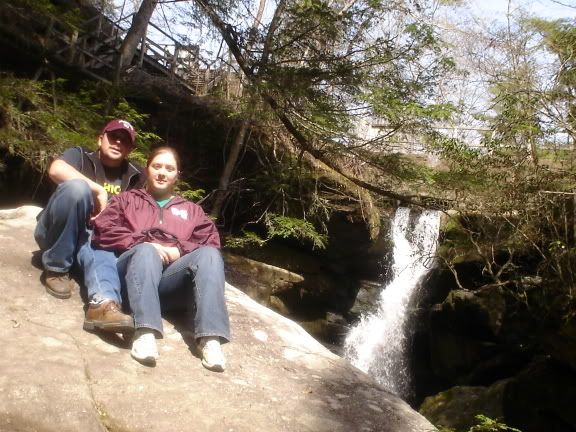 At the start of the canyon is this little waterfall, Rainbow Falls. Ha! You should see the creative way I set up the camera to take this "timed" picture!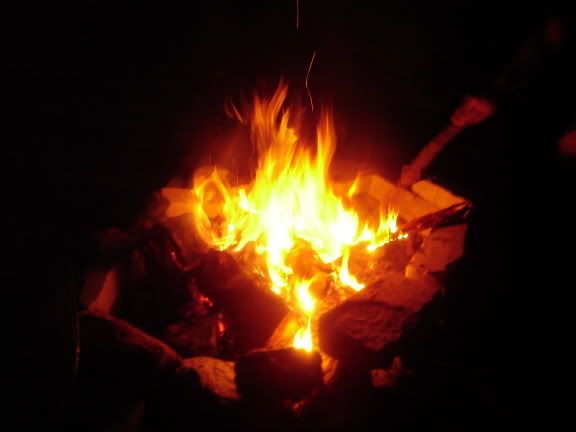 By the time we completed our day walk of the canyon, followed by the night tour (to see the
glowworms
), I was too exhausted to even enjoy the fire! Bummer! (Well, we had forgotten the marshmallows, chocolate, & graham crackers, anyways!)
We had a fantastic time and hope to go back again sometime! (But, preferably in the summer--it was really, really cold last night!)