First Day of Spring
In case you didn't know, today was the First day of Spring. But, walking around campus today, I really couldn't tell: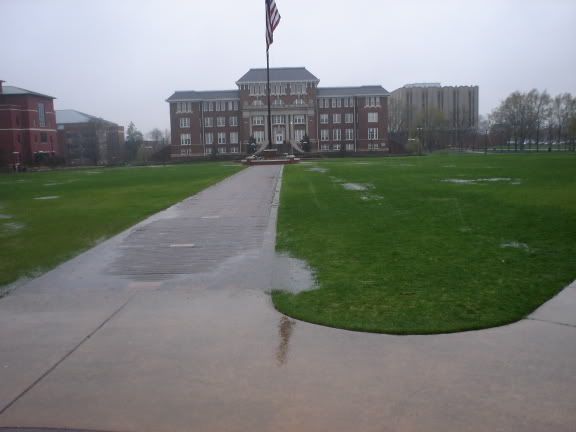 By the time I made it to my second class my shoes, socks, and pant legs were soaked! And, wet socks are one of my biggest pet peeves!
Good news: We got the steering issue fixed today. (The Xterra had a "pull" and we had the power steering pump replaced.) So, now the truck is all ours and
Good To Go
! I even get to drive it to work (for the first time) tomorrow!