Condo Renovations
So, I've promised pictures for some of you... and here they are (finally). Actually, all of these are pretty much the same thing--our living room, looking towards the fireplace. But, they are a good demonstration of what it looked like before, during, and after.
First up is the fireplace in the process of being torn down. We put in the new carpet (it was installed the day after we closed) and it looks awesome. The fireplace had this weird "faux stone" panelling
glued
to the drywall! So Richard tore it down and you wouldn't believe the screams! Yeah, he found some... dead wildlife... back there! Apparently, 50 or 60 birds got trapped (when the fireplace was installed?) and died back there! All the evidence they left were dried up skulls and ribcages, and a 3-inch thick layer of feathers and dust!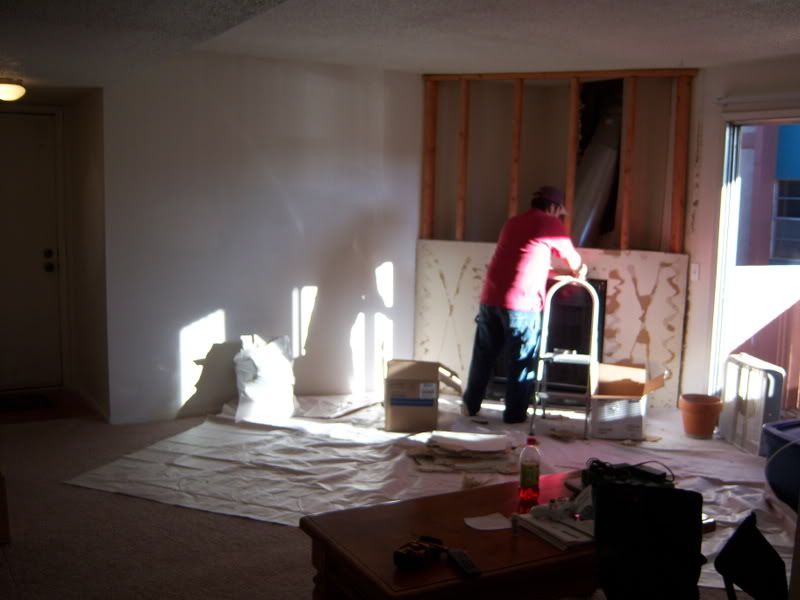 After that mess, we got it covered up again and looking "presentable." But then we had the great idea to remove the "popcorn" from the ceilings! Here's the room with new fireplace wall and NO popcorn. Oh, we also decided to wire a light in the middle of the room (there were NO lights in here before). Later, we'll put in a celing fan/light.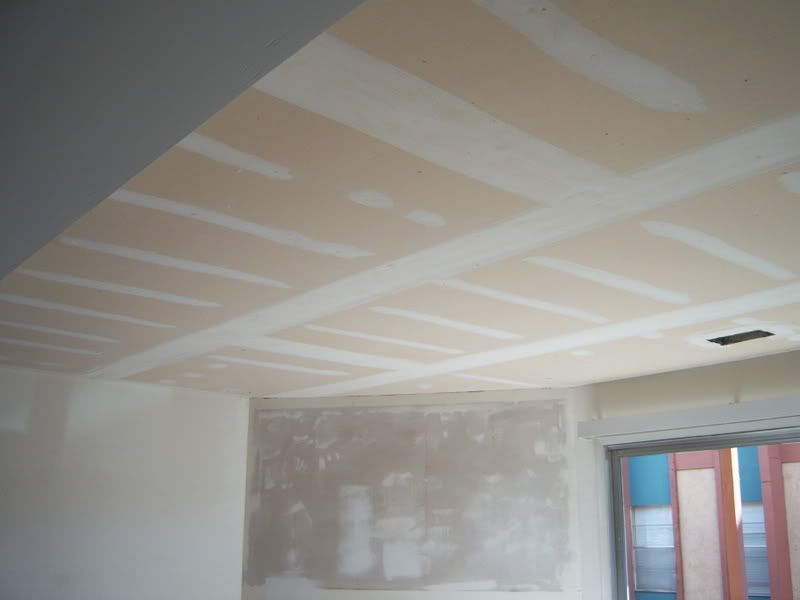 Finally, we primed the new and improved ceiling and painted the walls this warm "golden honey" color! See, all nice and tidy. Actually, it needs a second coat, and the fireplace wall will probably be painted an accent color, oh, and the ceiling will be repainted off-white, but besides all that, it looks pretty nice.
Labels: house, NM, renovations